More About Our Company
Mission Statement
Chartered in 1959, the Las Cruces Home Builders Association is comprised of members of the building industry and its affiliates. As the voice of the building industry, we serve our members and the community by:
Promoting balanced economic development;
Providing education; and
Promoting professionalism
The Las Cruces Home Builders Association remains committed to improving our community's quality of life.
A word from our 2016 President, Mike Fraembs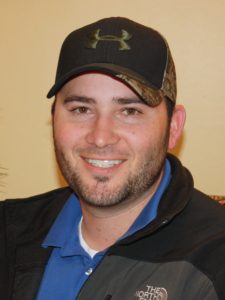 The LCHBA is working constantly to benefit you and your business in the following ways:
Advocate for the building industry with the City and County.  We are the first and sometimes only line of defense against increased costs and regulations, like the impact fees that we defeated last year.  We currently are fighting for your business on multiple issues.
Promote the building industry through special events, like the Showcase of Homes, the Home and Garden Show, and the Fall Living in Las Cruces Home Tour.  These events generate tremendous enthusiasm and increased sales for your business.
Provide educational opportunities through continuing education classes, luncheon seminars, opportunities to meet with political leaders, and communication of important industry information, on national, state, and local levels.
There are many other benefits from joining the HBA, including networking opportunities with other leaders in the building community, and of course the large insurance rate discounts offered only to HBA members through Builder Trust.
The more members we have, the stronger our voice becomes.  During these difficult economic times, we must be united.
Thanks for all your great work.  Let's keep building Las Cruces and Southern New Mexico together.
Read More
Recent Blog Posts

July 21, 2016 |
2017 Showcase of Homes April/May 2017 This Showcase event is a scattered site show of new homes built specifically for this tour. It's purpose is to provide builders with an opportunity to display their product to the public, and to promote the local residential home building industry. We look forward to the 2017 Showcase of Homes in which the work of our builders and their partners will once again be on display. Please visit the Showcase of Homes website for more information on this great event. Link to official Las Cruces Showcase of Homes...
Read More